Welcome New Board Members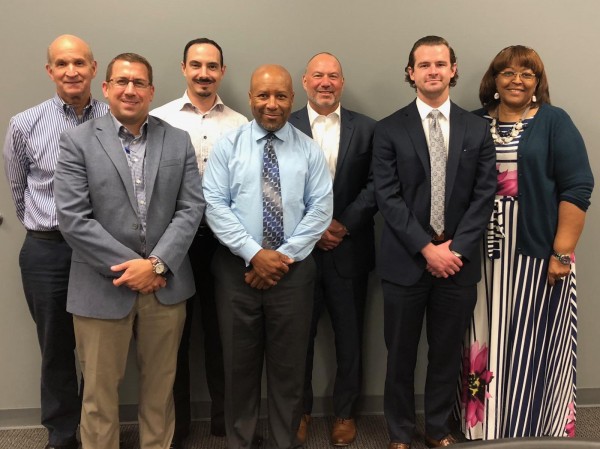 WELCOME NEW BOARD MEMBERS!
PreventionFIRST! (PF!) is proud to announce seven new Board of Trustee members.
Daniel Cummins (University of Cincinnati, Assistant Dean of Students) has over 30 years of professional and higher education experience including positions in Residence Life, Housing, Student Affairs, and Judicial Affairs. Daniel's wide range of experience and his most recent work in student conduct has prepared him to fully understand the many dynamics confronting our colleges and universities. Daniel also served as the Co-Chair for the Commission on Alcohol, Other Drugs, and Education at the University of Cincinnati and recently served on the Advisory Council for the statewide Strategic Prevention Framework/State Incentive Grant (SPF/SIG) for Hamilton County. Daniel has a B.S. from Indiana University, M.S. in Counseling from the University of Dayton. He is the founder and President of Using Differences Consulting Group.
Enrique Guemez (The Nielson Co., Director of Consumer Neuroscience) was born in Mexico City. He studied Communication Science and has a Masters in Administration from a private university in Mexico before joining the Market Research world. He moved with this family to Cincinnati over 10 years ago and has been enjoying the friendliness and welcoming-nature of Cincinnatians ever since. Enrique is interested in the prevention of drug-abuse and identifying early signs of dependency.
Tony Hyott (St. Elizabeth Healthcare, Asst. Vice President, Orthpedics and Neurosciences/Administrative Affairs) is a graduate of Baldwin Wallace (sports medicine) and Xavier University (healthcare administration) and has worked for St. Elizabeth Healthcare in administration for over 16 years. Tony serves on the Arthritis Foundation Board of Directors and recently served as the corporate co-chair for the 2018 Walk to Cure Arthritis. He is also a member of United Way NKY Action Council. Working for a community health system, Tony has seen the impact that substance abuse has had on the community and its resources. He believes a partnership with PreventionFIRST! will allow more resources to be devoted to education and the prevention of substance abuse.
Pat Roberson (Raymond James and Associates, Sr. Vice President – Investments) graduated from Northern Kentucky University with a BS in Labor Relations/Speech Communication. He has 14 years' experience in financial services. His volunteer experience includes: International Leadership Conference/American Youth Foundation (counselor), Kentucky Scholars Program for Kenton County Schools, Leadership Camps for multiple school districts, Northern Kentucky Baseball League (founder, board member), and Champions for a Drug Free Northern Kentucky (chair). Pat's interest in substance abuse prevention stems from how sad something so preventable is raging through our culture. Many friends and relatives have been impacted throughout his life.
Steve Wesselkamper (Cincinnati Asset Management) has more than 30 years' experience managing investment portfolios for large sophisticated clients at KeyBank, its affiliates, and predecessors. A Cincinnati native and graduate of the University of Cincinnati (BS) and Xavier University (MBA), Steve spent 14 years in Cleveland before returned to the Cincinnati area. He also teaches macroeconomics and international business at XU. Steve previously served as president of the board (2000-2002) at Tender Mercies, Inc. and currently is a meal volunteer and finance committee member there. Steve also serves on the leadership board of Rosemary's Babies Co. (RBC). Steve has significant interest in focusing attention on the topic of substance abuse prevention including the promotion of education, public policy responses, and corporate-social partnerships that can mitigate these disturbing trends that are wracking contemporary society.
Ryan Whitaker (Dressman, Benzinger, Lavelle, Psc, Associate Attorney) is a Corporate and Tax Attorney who practices at the Cincinnati office of Dressman Benzinger Lavelle psc. Ryan's practice is primarily focused in the areas of tax controversy, tax planning, corporate transactions, and estate planning. Ryan has a brother with a substance use disorder. His experience in trying to help his brother is the primary reason for his passion and excitement for the mission and vision of PreventionFIRST!
April Willis (Urban League of Greater Southwestern Ohio, Director of Human Resources) was born, reared, and educated in Mississippi, moving to Cincinnati after completion of graduate school. She has 15 plus years of experience as a Human Resource Professional. Her passion is helping those that are less fortunate by any means necessary, within her means. April is a District Missionary in her church and oversees 16 missionaries in their district.