Campbell County Drug Free Alliance: 2021 Mary Haag Coalition of the Year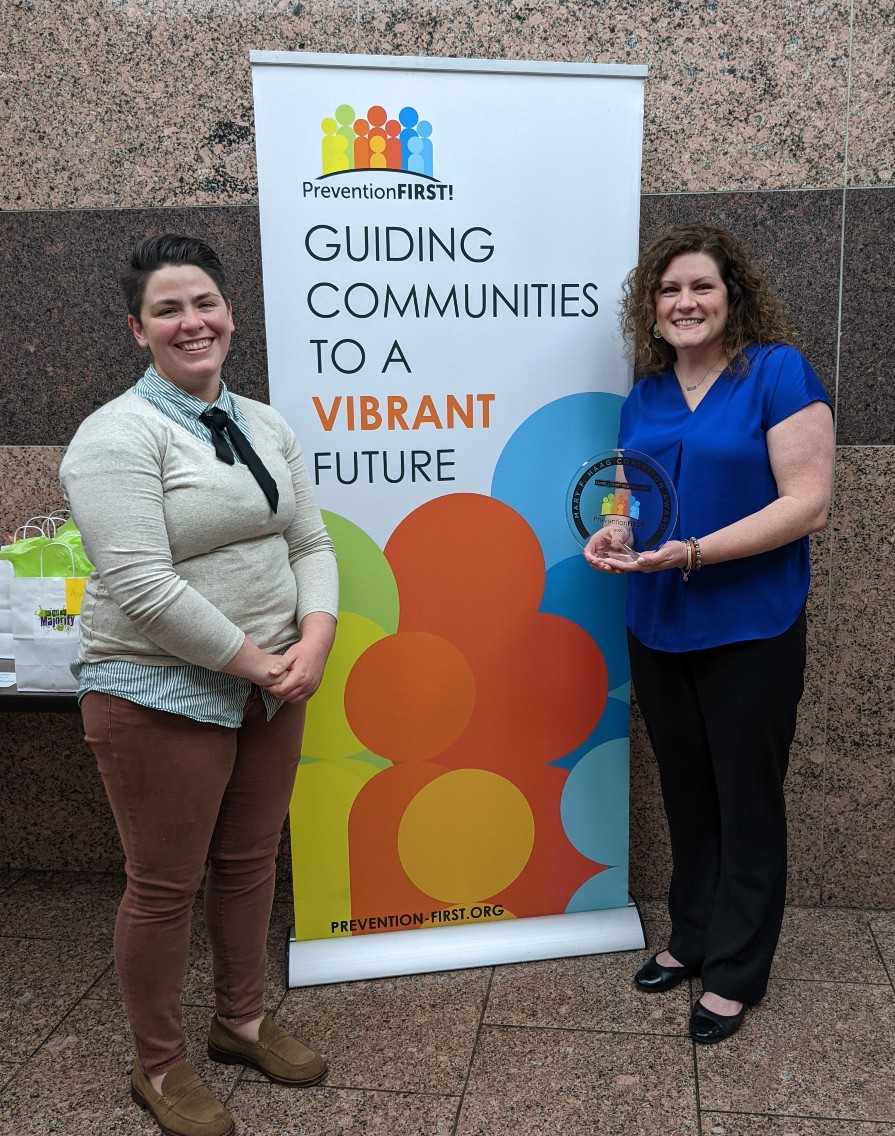 Mary F. Haag Coalition of the Year Award – This award is in honor of former PreventionFIRST! President/CEO Mary F. Haag, this award is presented to a PreventionFIRST! member coalition that has contributed to the advancement substance use/misuse prevention through notable progress in the development of its coalition using evidence-based practices.
Campbell County Drug-Free Alliance
Campbell County, KY
The success and growth of the Campbell County Drug-Free Alliance is rooted in volunteers. These dedicated community members have not wavered from pursuing prevention in Campbell County, Kentucky. The Coalition's mission is to build community partnerships — partnerships that create an environment and promote a lifestyle free of alcohol, tobacco, and other drugs for Campbell County youth. Everyone working to support and achieve this mission is committed to building a community where youth can pursue a safe, healthy, responsible, and productive way of life.
In 2015 the Coalition was awarded its first Drug Free Communities (DFC) grant from the Substance Abuse Mental Health Services Administration (SAMHSA). Two years later, looking toward the future and sustained growth they became a 501(c)3 non-profit serving as their own fiscal agent.
The Campbell County Drug-Free Alliance has many notable accomplishments and recognitions:
• 2019 finalist for the NKY Chamber of Commerce Business Impact Award
• Graduate of CADCA's National Coalition Academy
• Member of the NKY Chamber of Commerce and CADCA (Community Anti-Drug Coalition of America)
• Prevention First! member coalition
• In 2020, they were awarded the second round of Drug Free Communities funding
• In 2020 received STOP Act funding from SAMHSA for $50,000 for 4 years
Some of the many successful and valuable prevention strategies the Coalition has achieved include:
• Implementing ongoing fundraising opportunities for the coalition
• Reducing access to prescription drugs with on-going lock box distribution
• Addressing underage alcohol consumption by partnering with Party Source - as well as other alcohol establishments
• Creating and distributing free wine totes with reducing access messaging
What the Campbell County Drug Free Alliance values most about prevention work is the opportunity to provide a positive impact on the community. By creating community change through policy, practice, and programs, this group of dedicated members is successfully building a community for current and future Campbell County residences to live, work and play in an environment that promotes a healthy lifestyle.