Nicole Schiesler: UC Distinguished Alumni Award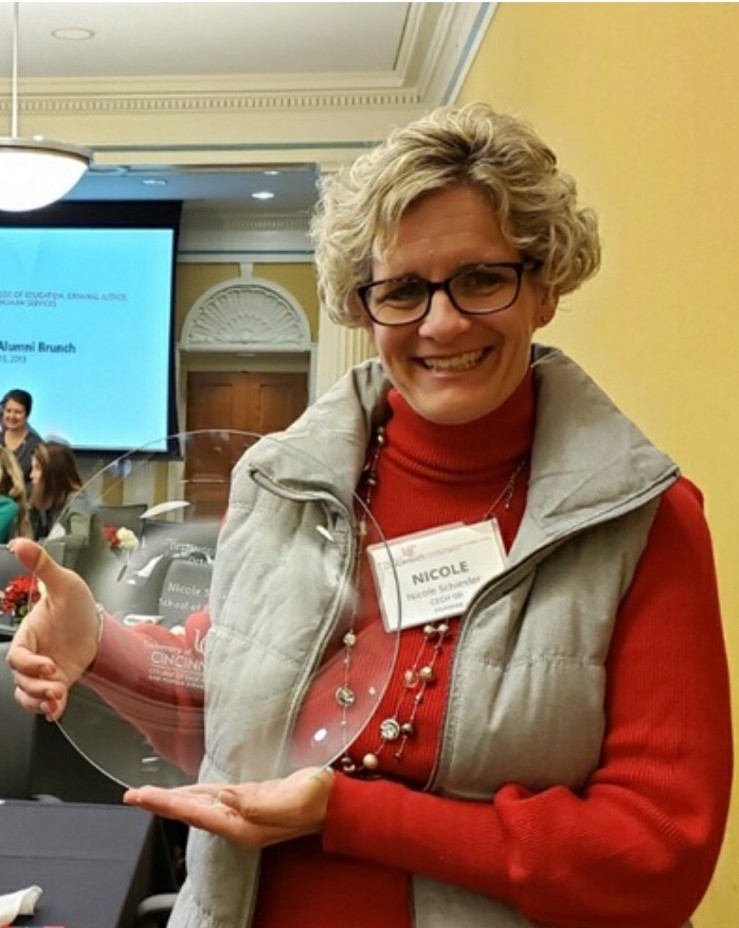 The Health Promotion and Education program at the University of Cincinnati (UC) acknowledged Nicole Schiesler, PreventionFIRST! President and CEO, as the School of Human Services Distinguished Alumni for the 2019-2020 school year. 
Nicole received a graduate degree from UC in Health Education in 2000 and worked on campus for 11 years prior to joining the staff at PreventionFIRST! 
The Award Ceremony was facilitated by Dean Larry Johnson who oversees the College of Education, Criminal Justice, Human Services, and Information Technology (CECH). Dr. Bradley Wilson, CECH Human Services Professor, presented the award. 
"I am honored and appreciate this distinguished award. I utilize the skill sets and experience gained through the program each and every day. Always a proud Bearcat!" – Nicole Schiesler