Governor DeWine Visits PF!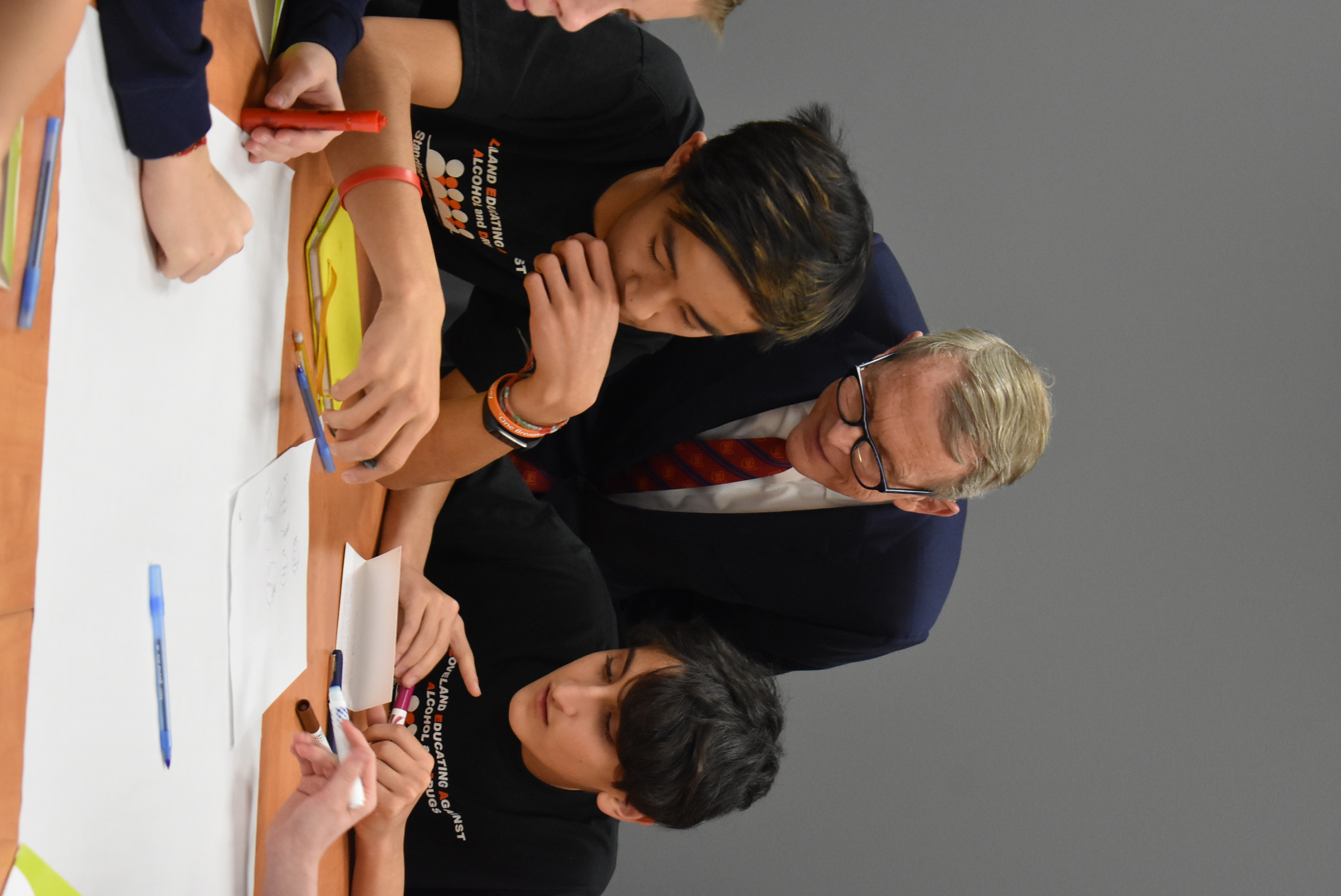 Ohio Governor Mike DeWine, joined by Ohio Department of Mental Health and Addiction Services Director Lori Criss, Ohio Superintendent of Public Instruction Paolo DeMaria, and other members of the governor's cabinet visited PF! in November to learn about youth based substance use prevention programming. U.S. Senator Rob Portman, founding member of PF!, Ohio Senator Cecil Thomas, and Hamilton County Mental Health and Addiction Services also participated in the morning.

Students from the following Hamilton County school districts highlighted evidence-based programs being implemented in their schools and communities.
Forrest Hills
Deer Park
Loveland
Norwood

Governor DeWine worked to include $18 million in the state biennium budget to fund prevention education efforts and an additional $2 million to support prevention education training for school staff.