2019 Honorable Mention Youth Award - Madison Bennington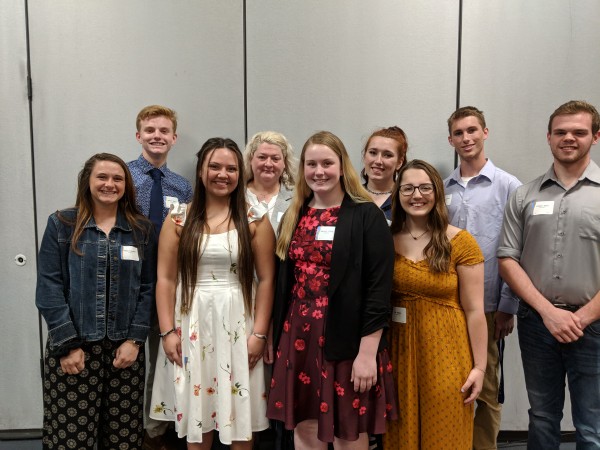 Madison Bennington is a senior at Lawrenceburg High School. She has volunteered through Community Advocating for Substance Abuse Awareness (CASA) for around four years. She strives to spread hope and prevention throughout the community and schools, focusing on stopping the problem of drug and alcohol abuse before it can ever begin. Her work with CASA targets youth by educating them and setting examples of what it looks like to live a positive, substance-free life. On April 3, 2019, Madison and her fellow Youth Ambassador volunteers for CASA hosted a Youth Summit where they invited every eighth grader in Dearborn County, nearly one thousand attendees, to participate in hands-on demonstrations of the harmful effects of drug and alcohol misuse.
Alongside her work with CASA, she also serves with an international fair trade company, providing individuals living in poverty with safe working conditions and fair wage jobs. Additionally, they also raise funds for a rehabilitation center in Nicaragua. She is also a full-time volunteer with a Cincinnati ministry called City Gospel Mission. There she not only prepares and serves meals to the diverse homeless population of Cincinnati, but also gets to sit down and converse with them, providing them with a sense of community. Outside of volunteerism, she stands in the top five of her class and is incredibly passionate about her academic success. Following graduation, Madison plans to attend Northern Kentucky University to pursue a degree in Elementary Education to continue working with the nation's youth and spreading the important message of prevention.