Center for Prevention Action
Parent Empowerment
Did you know that parents are a key part of preventing their children from substance use? Having healthy communication in your home will guide your children in heading down the healthy path related to resiliency, problem gambling, & other behavioral health issues. 
Parenting for Prevention
Parenting for prevention is designed for any caring adult whether they're a teacher, law enforcement, parent, or grandparent that interacts with the youth on a daily basis.
Help adults learn tips and conversations to have with kids through all stages of life to prevent them from using alcohol, tobacco, and other drugs.
Help adults understand what they can do to help prevent kids from using alcohol, tobacco and other drugs by building protective factors, developmental assets and developmental relationships.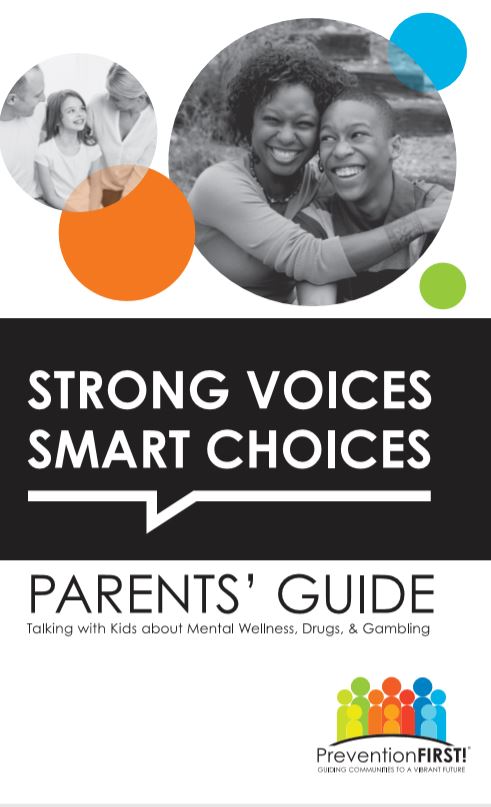 Strong Voices, Smart Choices Parents' Guide
This 25 page booklet provides information and support for opening up vital lines of communication between parents and their children. The guide offers tips and conversation starters for mental wellness, drugs, and gambling to talk with children at every stage of development – from preschool through young adulthood.
Cost:
English $1/guide + shipping
Spanish $2/guide + shipping
Parenting for Prevention Training
+ 100 Parents' Guides
$125/hour