Center for Prevention Action
Sober Truth on Prevention Underage Drinking Act (STOP Act) Grant 
Funder: SAMHSA, $50,000 per year for 4 years 
Participating Communities: Hamilton County, University of Cincinnati 
Goals: 
- Strengthen collaboration among communities, the federal government, state, local, and tribal government to reduce the use of alcohol among youth ages
- Prevent and reduce alcohol use among youth in young adults ages 12-20 in Hamilton County, Ohio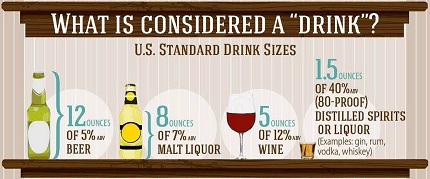 For More Information:
Jessie Richardson, Program Coordinator
jrichardson@prevention-first.org
513-751-8000 ext. 15
https://www.cdc.gov/alcohol/fact-sheets/moderate-drinking.htm
Parents Who Host Lose The Most
A public health media campaign designed by Prevention Action Alliance, Parents Who Host Lose The Most helps you prevent underage drinking in your community. It reinforces everyone's responsibility to promote healthy choices in your community. Its key message reminds parents that it is unsafe, unhealthy, and unacceptable—and, in many communities, illegal—to provide alcohol for underage youth. It decreases young people's access to alcohol by reducing the number of parents willing to provide alcohol for young people. Over time, it reduces the likelihood teens will drink alcohol and suffer the health effects that come from underage drinking.
For more information: 
https://preventionactionalliance.org/about/programs/parents-who-host-lose-the-most/