Rev. Dr. Jones: Portman Leadership Award Winner 2021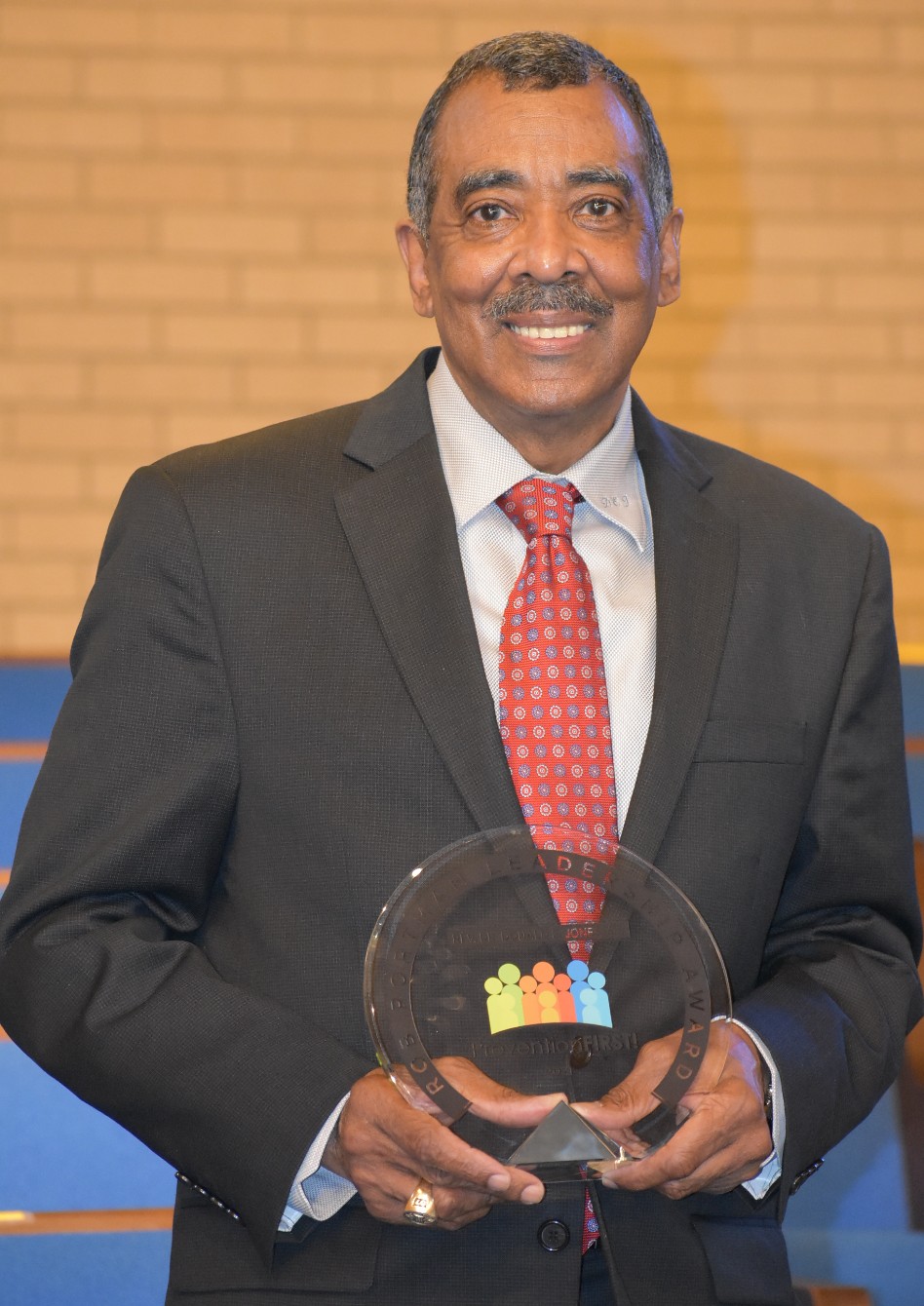 Rob Portman Leadership Award – In the spirit of Rob Portman's leadership as Founder of PreventionFIRST!, this award is presented to an individual who has significantly contributed to substance use/misuse prevention at the system — demonstrating a commitment to influencing a community or system to take action and support substance use/misuse prevention.
Rev. Dr. Donald E. Jones, Sr.
Pastor of Greater New Hope Missionary Baptist Church
Rev. Dr. Donald E. Jones, Sr. is Pastor of Greater New Hope Missionary Baptist Church in Avondale, Cincinnati, OH.  Currently he serves as the President of both the Ohio Baptist State Convention Congress of Christian Education and the Avondale Coalition of Churches. 
Previously, he served as an officer of the Baptist Ministers Conference, a Moderator of the Cincinnati Missionary Baptist District Association, as a Trustee Board for Queen City Foundation, a member of the NAACP, as a board member of the Cincinnati Community Action Agency and Red Cross and, Assistant Chaplin of Children's Hospital. 
In 2019, the community at large was not addressing the effects of the opioid epidemic in the black community. Rev. Dr. Jones yielded to the voice of reason and data. He could not continue to allow people to struggle in denial, believing that opioid epidemic was discriminating and not affecting all people. Rev. Dr. Jones was aware of an alarming fact. The accidental death rates were tripling in the black community and he was willing to engage in combat against this deadly disease. He utilized all his resources and formed a team ministry to focus on substance use issues. Under his leadership, this team became professionally trained in prevention and learned ways to address substance abuse issues.  This team eventually created a coalition that meets the CADCA standards. 
Rev. Dr. Jones values and love prevention work — prevention is personal for him. As a Pastor, engaged in ministry, his calling is to serve the holistic needs of people.  He believes we must reach people where they are — to touch their heart and heal their soul, but also their mind, body, and spirit as well. He firmly believes that there is life beyond addiction. He is dedicated to reaching and educating people before they encounter substances, and he is passionate that prevention is instrumental in reducing first or repeated use.
He states, "The Word of God is a preventive measure in guiding one's life so that life can be lived abundantly.  Prevention work serves to build a better life and community for all."