2019 Honorable Mention Youth Award - Warren County Teen Alliance Council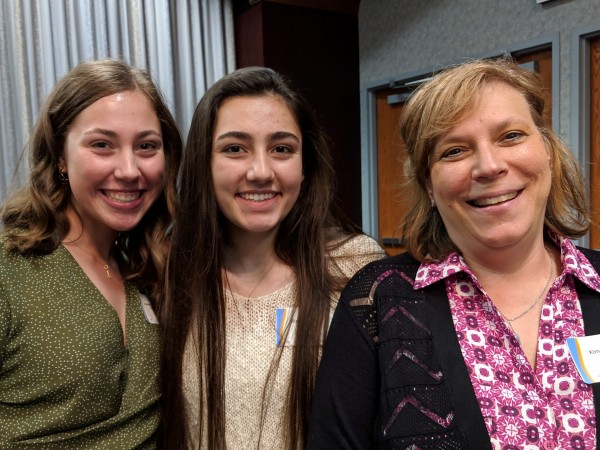 Warren County Teen Alliance Council is a group of youth leaders united to empower one another to achieve personal success by promoting healthy relationships and substance-free lifestyles, building self-confidence, and creating accepting communities.  TAC was started in 2013 with the mission of preventing teen dating violence, and expanded in 2016 to include the prevention of substance abuse.  This partnership between the Violence Free Coalition and the WC Substance Abuse Prevention Coalition has facilitated growth of our Council from twelve participants to over thirty.  These students have committed their time and energy to shape prevention programming in Warren County and be a voice in their schools for healthy relationships and substance-free lifestyles.  TAC students from six school districts come together once a month as a large group to work on community prevention planning and once a month as individual school teams to plan for school-specific projects. 
TAC students have become a visible and popular fixture in the community.  TAC members assist with staffing prevention tables at community events such as National Night Out and Drug Take Back Day.  At the school level, Red Ribbon Week projects have included posting red ribbons on every teacher's door placard in the high school with a positive anti-drug message, creating a wall of red post it notes with a healthy activity to do that week instead of use drugs or alcohol, and putting RRW messaging throughout the football stadium.  
The highlight of each year is the annual Youth Summit.  This one-day summit invites freshman from TAC schools to attend.  Students participate in workshops created and presented by TAC members.  TAC students also create and facilitate large group activities throughout the day that encourage positive connections with classmates.  This year, 74 students heard important messaging about vaping, healthy relationships, and understanding the role protective factors have in making healthy choices.